Fleet Safety And Compliance
Our world-class tech ensures industry standards are continuously met and maintained right across your fleet. To keep your people and vehicles safer – and save you money.

In order to pass NZTA's standards tyres must have 1.5mm tread depth across the tread width and around the whole edge of the tyre.
This is part of COF (certificate of fitness – ensures that fleet trucks meet the relevant safety standards).
Tyres are failed when they are still legal i.e. Tyres are pulled on average at 5.5mm when the legal limit is 1.5mm.
The result – 4mm of available tread is wasted
We have the ability to predict when any tyre in a fleet will reach 3mm, which is the Carters average pull point.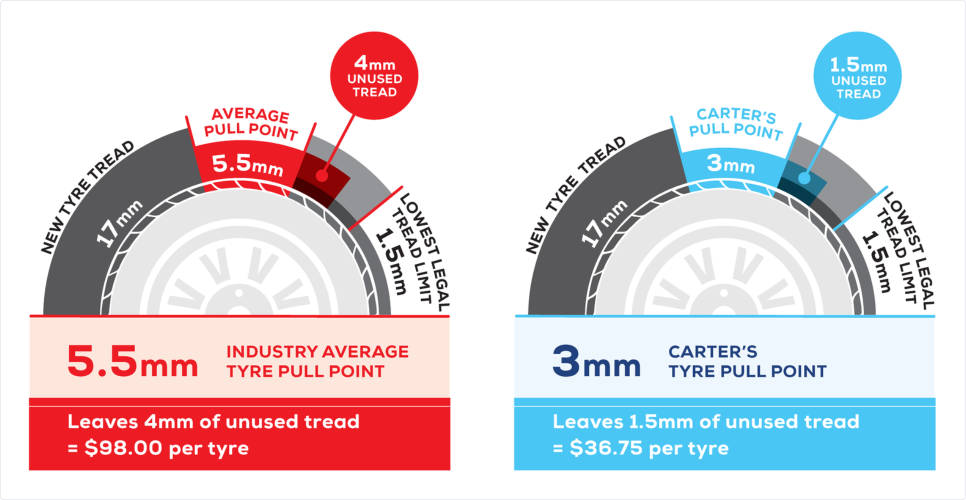 Health and Safety Accreditation
Management, Supervision and Business Continuity
Health & Safety Management and Commitment
Safe Work Proceducres and Practices
Incident Reporting and Insvestigation
Plant, Equipment and Vehicles
Safety and Enviromental Performance